Mongolia became the first country to launch "Space ball" in 38,000 meters from its central square.
admin
Nov 04, 2019
At the initiative of the Mongolian Space Research and Development Center and on the occasion of the 380th anniversary of the capital city Ulaanbaatar, the "Ulaanbaatar 380 – up to the space" event was held under the auspice by the Governor of Ulaanbaatar on October 29, 2019 in Sukhbaatar square and the space ball took off from the central square at 38,000 meters. As a result, Mongolia has become the first country to launch "space ball" in open space.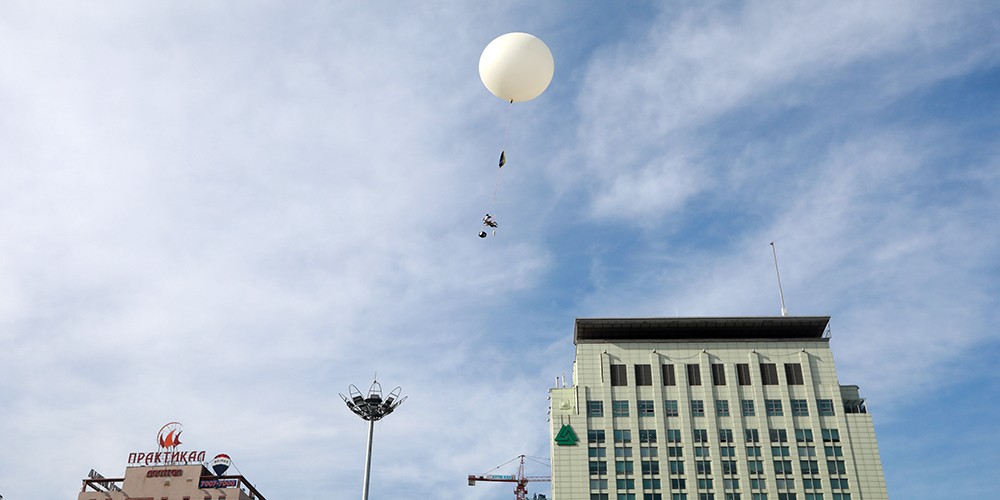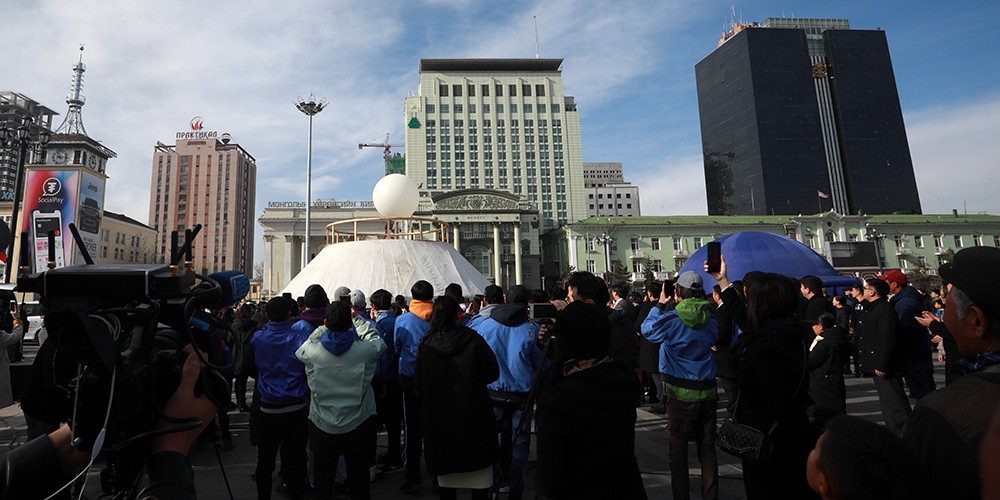 The operation to launch three series of space ball at a distance of 30 minutes was done successfully.
During the launch of the space ball, the best creations of "Our creations in space" contest were sorted out and they were awarded by city authorities. 84 artworks of students studying in the complete secondary schools across Mongolia, including Ulaanbaatar city, Darkhan-Uul, Bayankhongor, Orkhon, Khentii, Selenge, and Uvurkhangai-province. From these, the 1st place was awarded to the "White Falcon" team of secondary school under the Mongolian National University of Education, the 2nd place was awarded to the "O2" team of the inverters high school "Laboratory", and the 3rd place was awarded to the "Global" team of the "Global" international secondary school, respectively.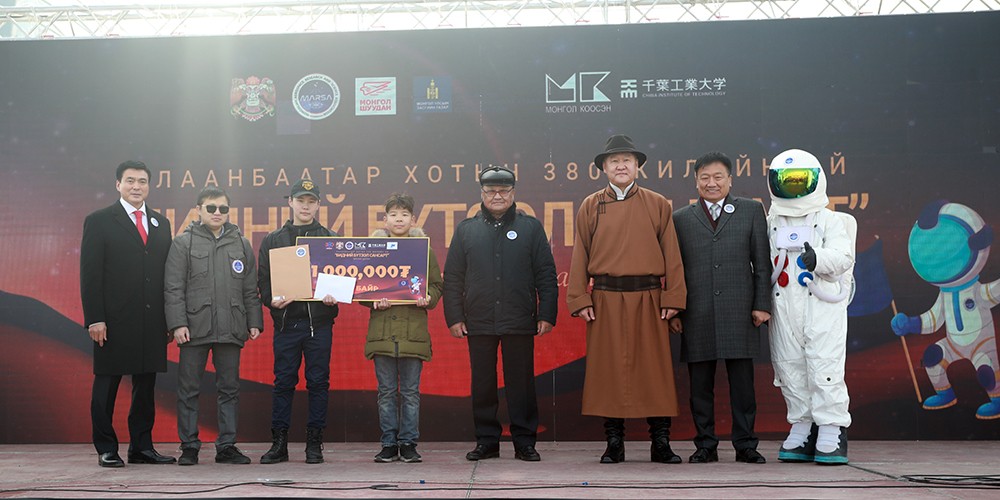 In addition to these best creations of the contest, 380 people were randomly selected from 5745 people registered with the website www.marsa.mn and their names were launched with the space ball. At the same time, the organizers of the event emphasized that the special sensors installed to the space ball will collect digital data on measuring the air quality and conduct measurements.