"The nomadic culture is an eco-culture" campaign
admin
Oct 22, 2019
The "CULTURE – ECOLOGY" project is being implemented for the 3rd year under the auspices of the Culture and Arts Authority at the Government Implementation Agency of Mongolia.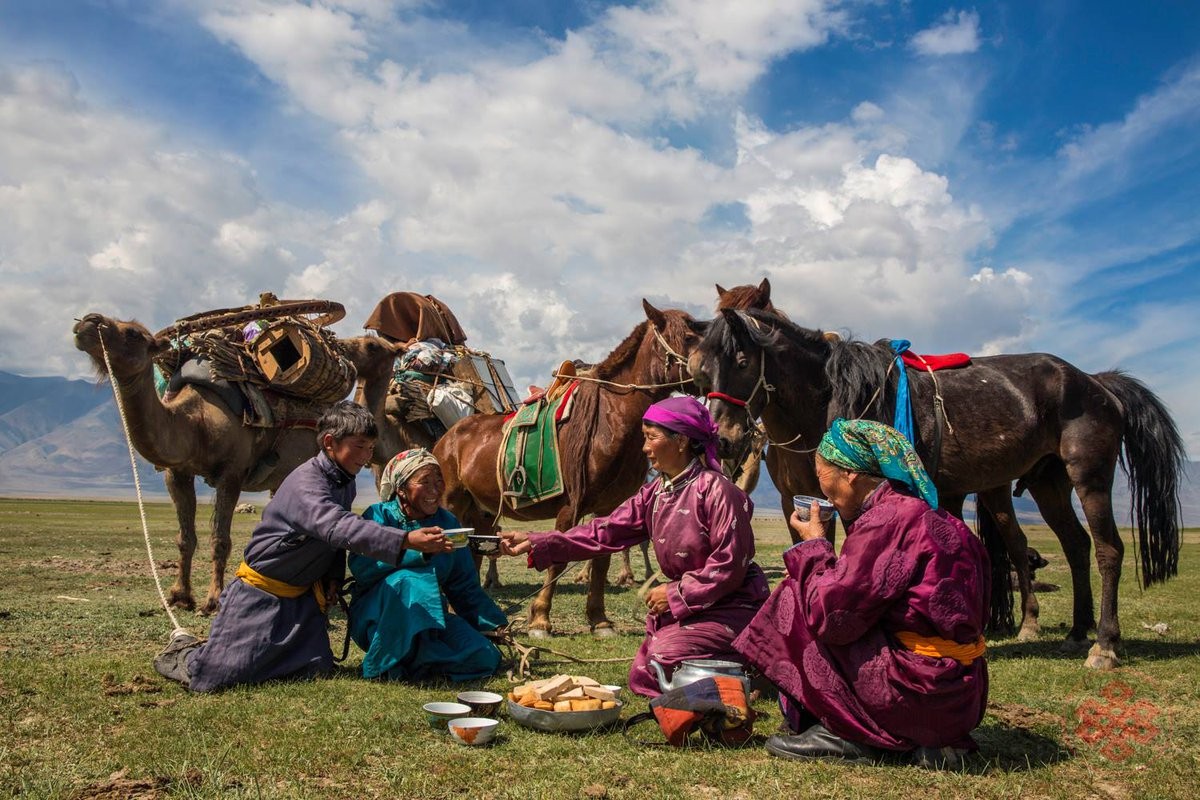 This time, under the slogan "THE NOMADIC CULTURE IS AN ECO-CULTURE", a month-long campaign with the "Otgontenger" university – which distributes education and knowledge for sustainable development – has begun. Moreover, the following comprehensive activities will be undertaken within the framework of the campaign, which includes: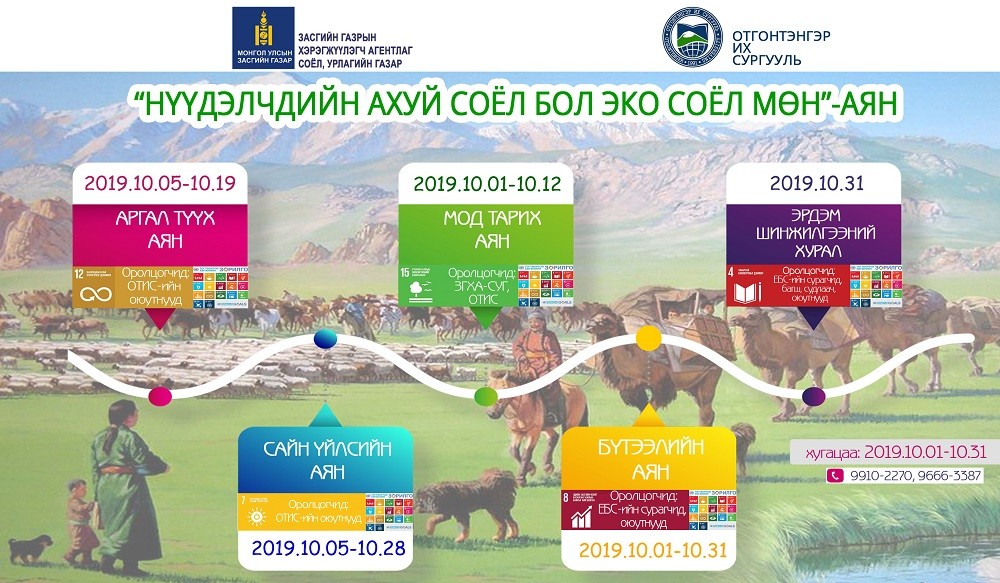 1. To organize a scientific conference, under the slogan "The nomadic culture is an eco-culture", among the students and researchers, and to have them study the traditions of Mongolians in protecting nature.
2. To organize a competition to "Pick up manure" among the students in secondary schools and have them know the importance of picking up manure.
3. To organize a "Charity campaign" and donate the picked manures to a family of a particular social community.
4. To honor the traditional customs of Mongolia - in which the people treasure their homeland, nature, and the world – and join with the artists of cultural and arts organizations to rehabilitate and protect the nature, and to plant trees under the "National Day of Planting Trees" with a presidential decree.
5. To organize "ECO-FRIENDLY & CREATIVE CULTURE" competition of making an artistic creation by reprocessing the wastes.