TERELJ NATIONAL PARK
admin
Jan 20, 2019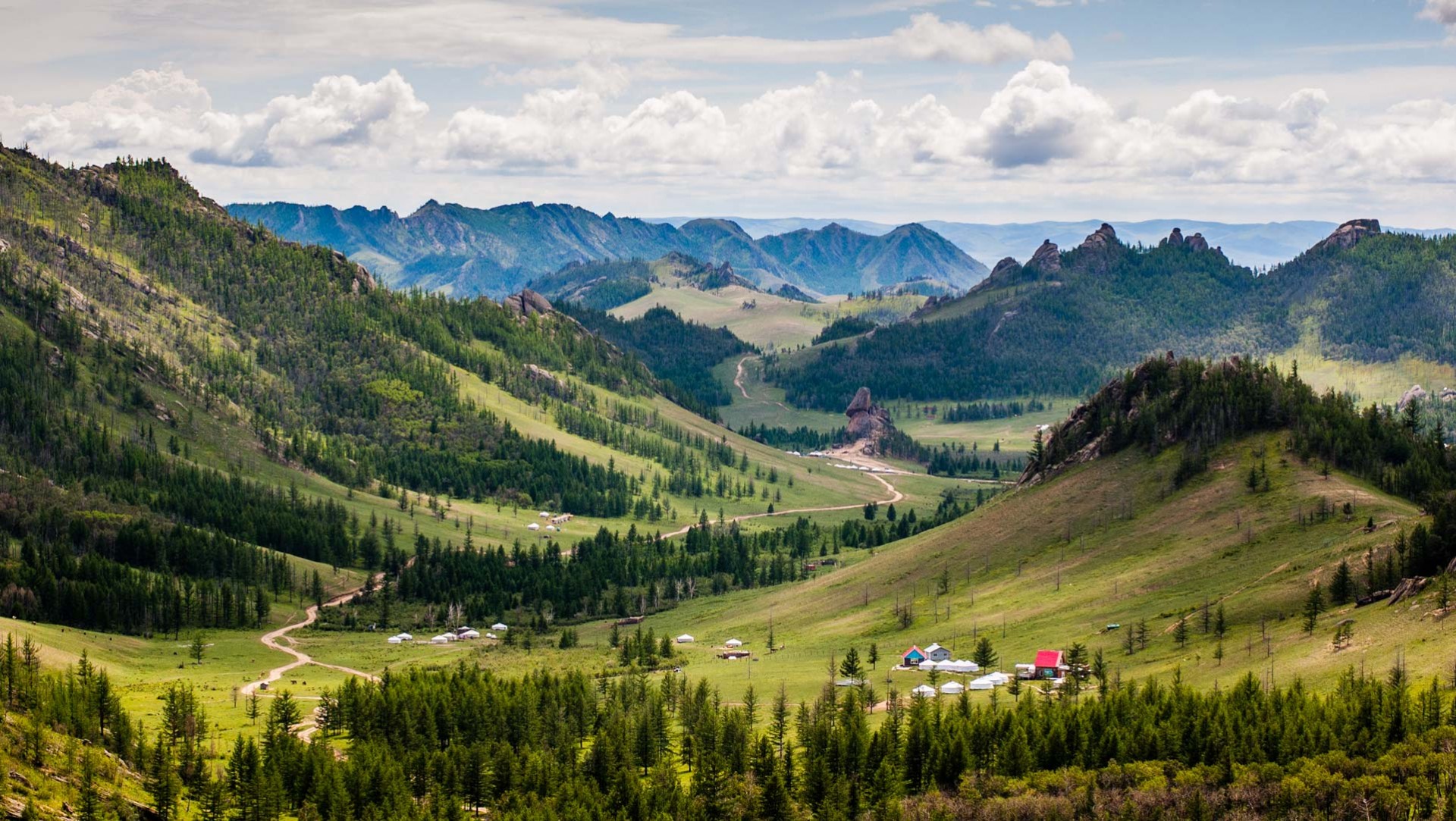 Lying in the valley of the Terelj River 80 km northeast of Ulaanbaatar, Terelj national park has long been a holiday resort for people from the capital and short – stay tourists.
It is one of the most visited areas in Mongolia due to its magnificient scenery and its proximity to Ulaanbaatar. There are great opportunities for hiking, rock climbing, simming, rafting, riding and bird watching. In winter frozen rivers provide skating and snow-covered valleys are ideal for cross- country skiing. Terelj is picturesque place of high cliffs of granite, rivers and forests. It is located in Khan Khenti Park.
Precious stones, cloudy crystals and pure crystals were mined more than a hundred years ago in this area. A chunk of cloudy crystal of 7.5 tons of weight was founded there in 1960. 2864 sq.km area of Gorkhi Terelj was taken to state protection in 1993. We can see here distinctive rock formation resembling a giant turtle and a person reading a book etc. The Terelj River flows through Terelj Nationl Park. This river takes its sources from Asralt Khaikhan mountain of Khentii mountain range and its rapid stream after 70 km flows in to the Tuul River.
---