"World Tourism Day" Date: September 27, 2019
admin
Sep 23, 2019
World Tourism Organization has celebrated "World Tourism Day" on September 27, under different slogans. In this regard, with support of the Ministry of Nature, Environment and Tourism, the following activities will be held under the slogan "Tourism and Electronic Evolution".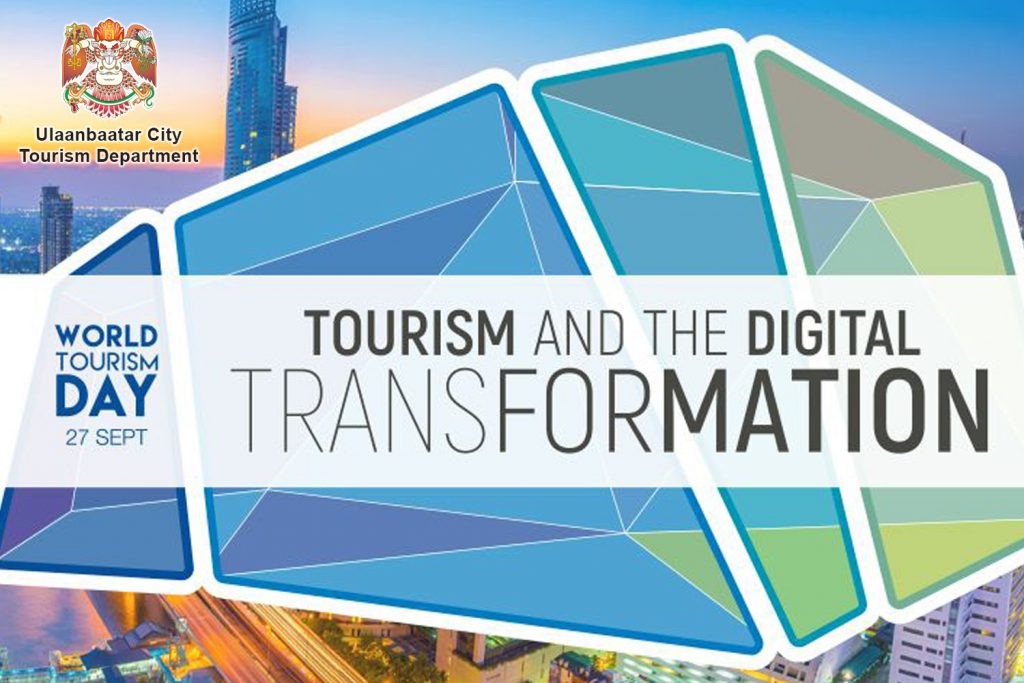 The following events will be held in Ulaanbaatar city during this day:
• "Tourism and Electronic Evolution" open discussion forum/ at 09:00 AM, September 27, the Independence Palace.
• "Grand Tour 2018" nationwide Olympiad among the students in the field of tourism/ the students compete in 4 types, including trekking, riddling, presentation, and exhibition, and this will take place on the 23-27th of September
• "Tourism and Electronic Evolution " TV interview/ discussion on Eagle TV, September 27
• Open ceremonies for star-rated hotels near "Sukhbaatar" square on September
• Free "City Bus Tour" for disabled people, senior-year high school students, and travel lovers on September 27 /with 4 buses/
• Free 1-month English course, in the field of welcome services, with a foreign teacher, will begin on September 26
• "Tour Beer 34" open-meeting for the tourism industry at "Edelweiss" hotel' restaurant /at 06:00 PM, September 27/.