Paleontology
admin
Apr 24, 2019
Due to the region's warm and humid climate, many remains of dinosaurs have been preserved. Since the 1920s, numerous spectacular finds have been made in Mongolia. Roy Chapman Andrews the first dinosaur eggs. Furthermore, fossils of Oviraptor, Protoceratops, Velociraptor, Therizinosaurus, Pachycephalosauria and Tarbosaurus were found.
Oviraptor: Oviraptor lived in the late Cretaceous period, during the late Campanian stage about 75 million years ago; only one definitive specimen is known (with associated eggs), from the Djadokhta Formation of Mongolia, though a possible second specimen (also with eggs) comes from the northeast region of Inner Mongolia, China, in an area called Bayan Mandahu.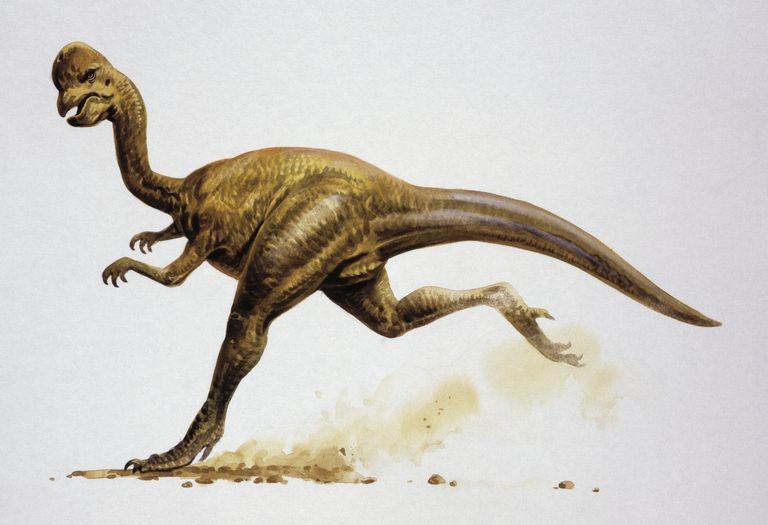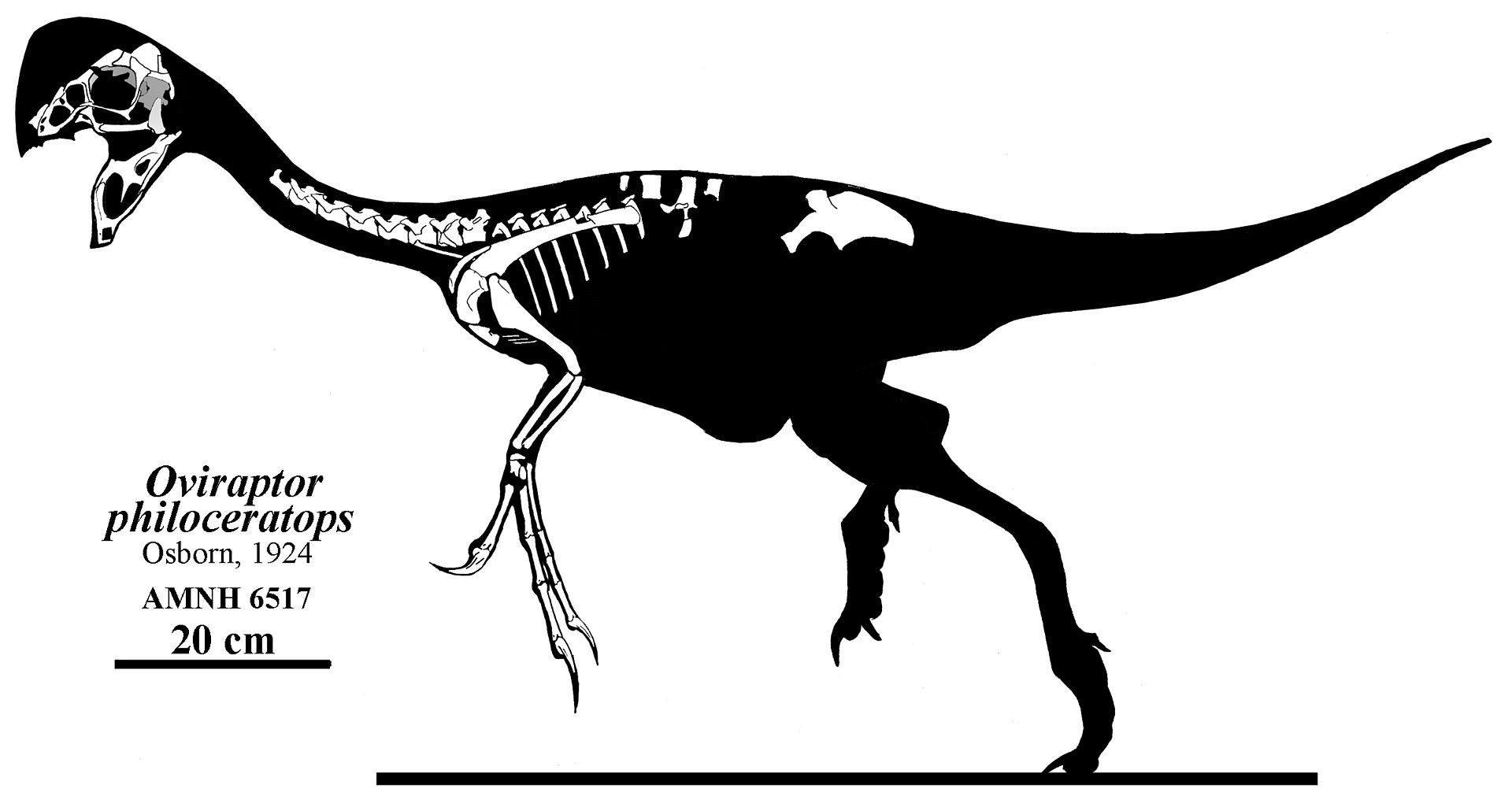 Protoceratops: Protoceratops was approximately 1.8 meters in length and 0.6 meters high at the shoulder. A fully-grown adult would have weighed less than 180 kg. Smaller specimens are estimated at 23.7 kilograms. The large numbers of specimens found in high concentration suggest that Protoceratops lived in herds.
Velociraptor: Velociraptor is a genus of dromaeosaurid theropod dinosaur that lived approximately 75 to 71 million years ago during the latter part of the Cretaceous Period. Velociraptor was a mid-sized dromaeosaurid, with adult measuring up to 2.07 m long, 0.5 m high at the hip, and weighing up to 15 kg, though there is a higher estimate of 19.7 kg.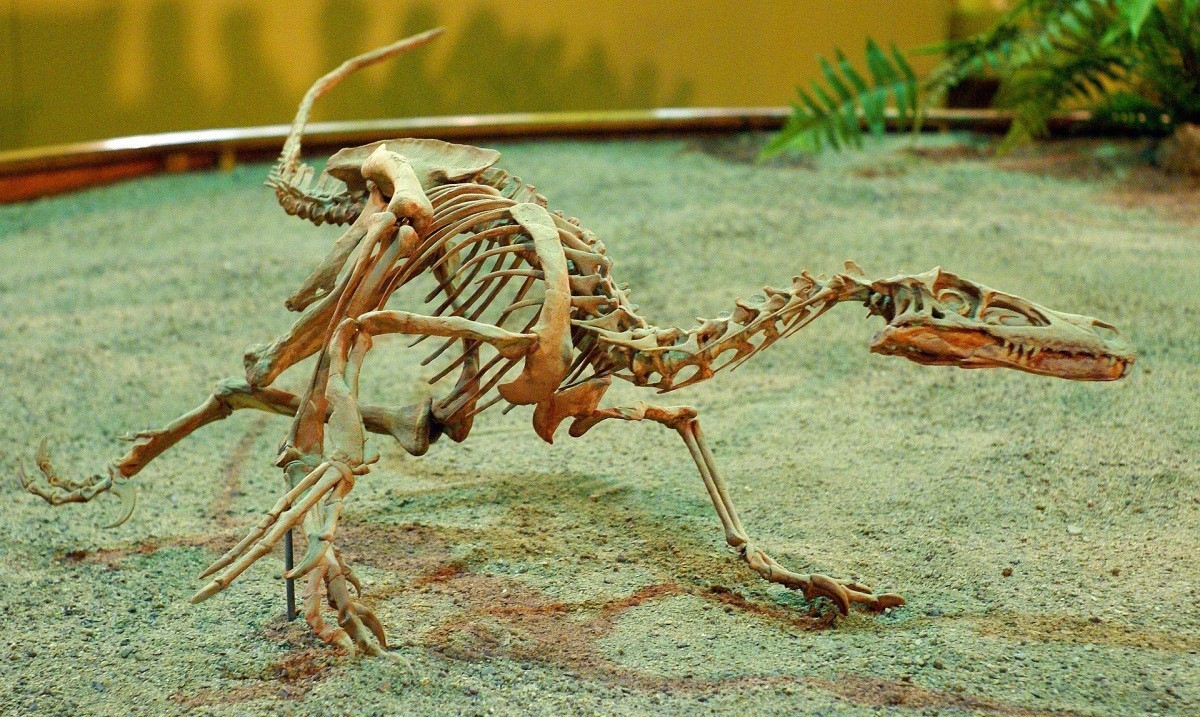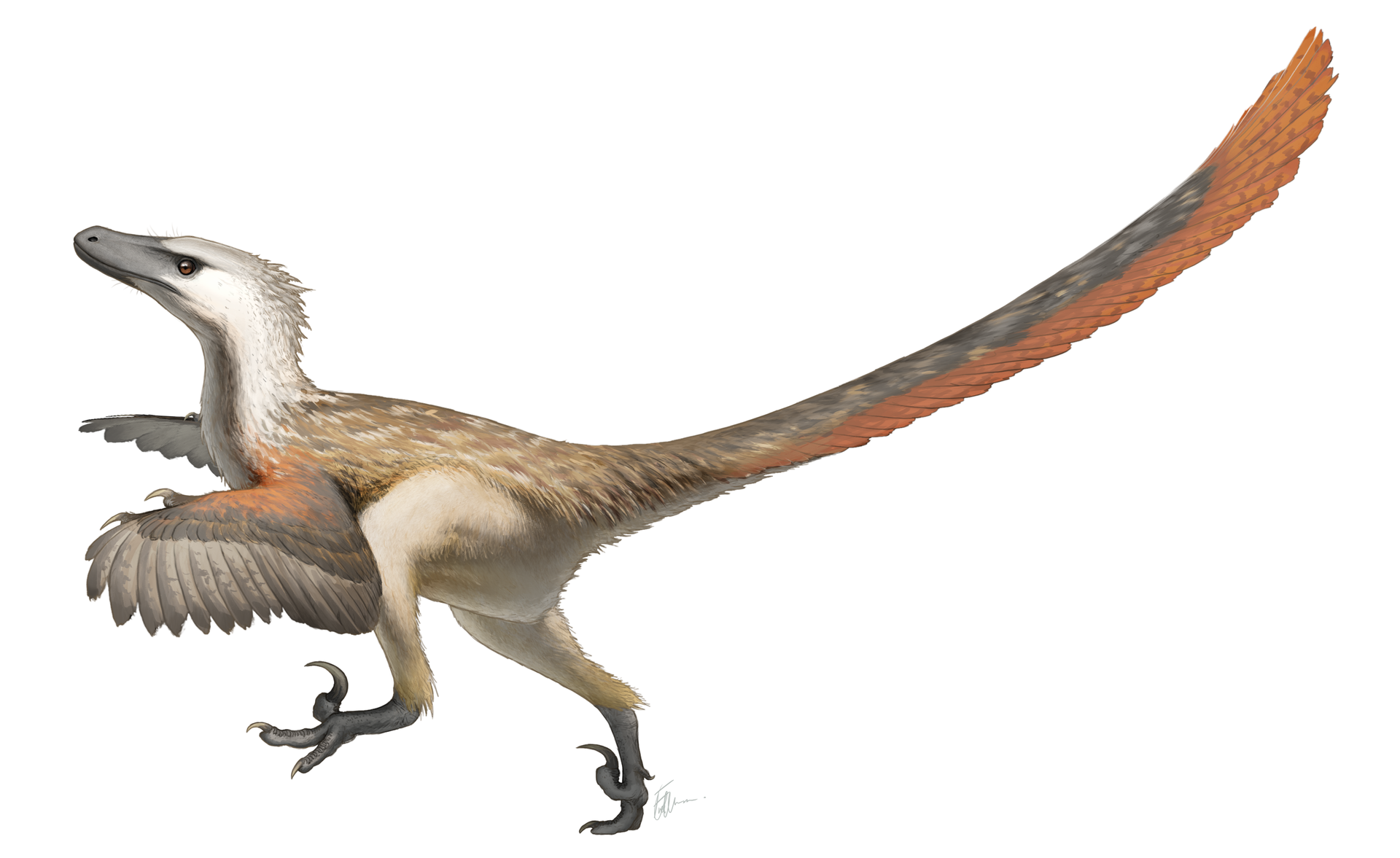 Therizinosaurus: Therizinosaurus comprises the single species T. cheloniformis, which lived in the late Cretaceous Period (early Maastrichtian stage, around 70 million years ago), and was one of the last and largest representatives of its unique group, the Therizinosauria. Fossils of this species were first discovered in Mongolia and were originally thought to belong to a turtle-like reptile (hence the species name, T. cheloniformis – "turtle-formed"). It is known only from a few bones, including gigantic hand claws, from which it gets its name. Their forelimbs may have reached lengths of up to 2.5 metres or even 3.5 metres in the largest known specimen. Their hindlimbs ended in four weight-bearing toes, unlike other theropod groups, in which the first toe was reduced to a dewclaw. In 2010 Gregory S. Paul estimated the maximum size of Therizinosaurus at 10 metres in length and five tonnes in weight. They are the largest therizinosaurs known, and the largest known maniraptorans.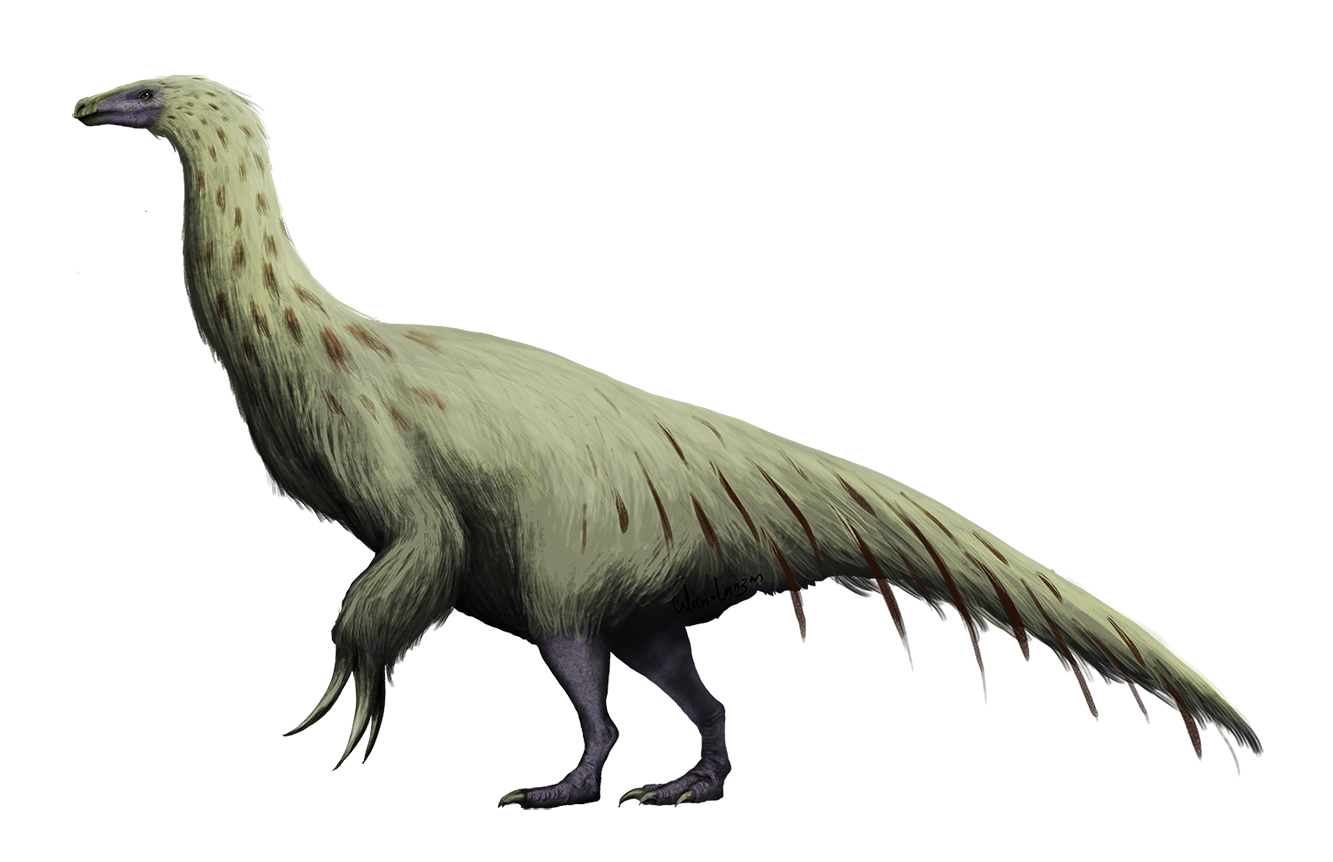 Pachycephalosauria: Pachycephalosauria is a clade of ornithischian dinosaurs. Along with Ceratopsia, it makes up the clade Marginocephalia. Genera include Pachycephalosaurus, Stegoceras, and Prenocephale. With the exception of two species, most pachycephalosaurs lived during the Late Cretaceous Period, dating between about 85.8 and 65.5 million years ago. They were fairly small dinosaurs, with most falling in the range of 2–3 meters in length and the largest, Pachycephalosaurus wyomingensis, estimated to measure 4.5 meters long and weigh 450 kilograms.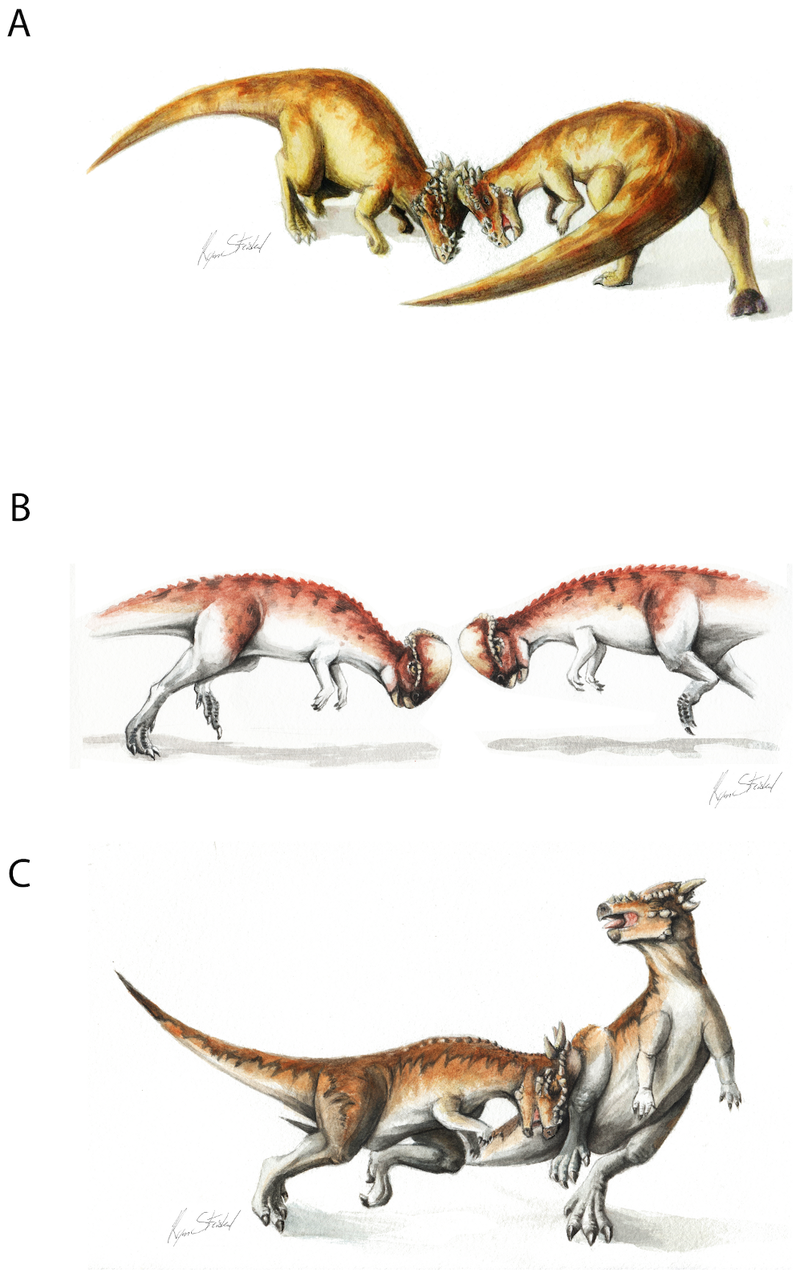 Tarbosaurus: The vast majority of known Tarbosaurus fossils were recovered from the Nemegt Formation in the Gobi Desert of southern Mongolia. This geologic formation has never been dated radiometrically, but the fauna present in the fossil record indicate it was probably deposited during the early Maastrichtian stage, at the end of the Late Cretaceous about 70 million years ago.